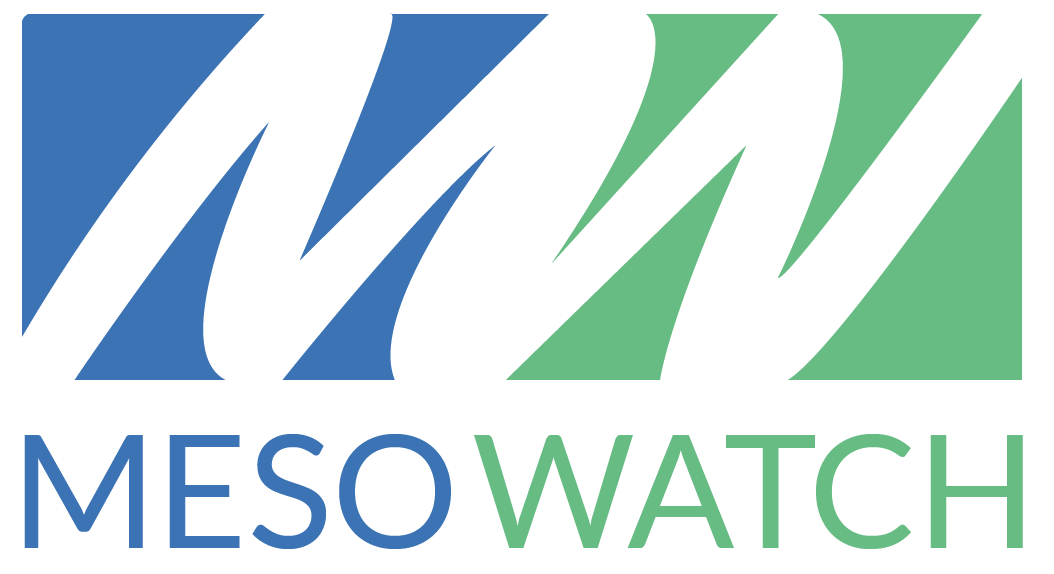 As with any legal matter, MesoWatch strongly recommends contacting legal professionals as soon as possible to avoid delays which can significantly impact the outcome of your legal action.
A new MesoWatch website is now available to provide no-cost information news and updates related to the growing concern of the potential long-term health effects of talc and asbestos. The mineral is commonly found in baby powder and other household products and has been found to sometimes be contaminated with asbestos and other carcinogens.
MesoWatch has been created as a resource for journalists and media professionals to utilize when covering the explosive growth of this mesothelioma, ovarian and cervical cancer market segment. New information about the harmful effects of talc is being discovered almost every day, and better treatment options are also quickly being realized.
The legal responsibilities of the organizations responsible are significant, and legal settlements related to the risks of talc in household products are just beginning to be realized. The care and treatment options for those affected by talc related concerns are significant as well.
MesoWatch is a news and aggregator site with useful information collected from professional and medical resources. The website has also been created as a home for individuals willing to share their stories with an online community of caregivers, professionals, and other parties related to this life-threatening issue.
Tracking Asbestos-contaminated Talc
Many household products have been found to contain talc with asbestos, and consumers deserve to know which everyday-use items may have been found harmful. Common products that contain talc include makeup cosmetics, deodorant, baby powder, skin care accessories, and medicine pharmaceuticals. While not all of these products have been linked to asbestos or other cancer-causing conditions, many have. A short list of consumer products that have contained asbestos-related talc includes:
Johnson & Johnson Baby Powder
Bauer and Black Baby Talc
Cashmere Bouquet Body Talc
Clubman Talcum Powder
Coty Airspun Face Powder
Desert Flower Dusting Powder
English Leather After Shave Talc
Faberge Brut Talc
Friendship Garden Talc Powder
Mennen Shave Talc
Old Spice Talcum
Rosemary Talc
Yardley Invisible Talc
Yardley Black Label Baby Powder
ZBT Baby Powder With Baby Oil
It's important to note that cancers linked to asbestos exposure can take decades to develop – that's why it can be so difficult to track the results of this exposure and to seek the proper legal recourse.
Asbestos and Mesothelioma
According to the National Cancer Institute, thousands of victims die from lung cancer annually, many as a result of exposure to asbestos and other carcinogens. While many of these cases involve repeated or severe exposure to asbestos particles, lesser contact has nonetheless proven to be dangerous as well. Asbestos-related lung cancer is considered twice as likely to occur than mesothelioma, and doctors have determined that there is a direct correlation between cancer and asbestos exposure. Other critical health factors are noted to impact this likelihood as well.
Is There Asbestos in Talcum Powder? Does Talc Cause Cancer?
Not all applications and uses of talcum powder have been linked to asbestos, but many have. When that connection has been determined, there is a significant risk of cancer. That's why a resource like MesoWatch is such a valuable tool for media professionals and individuals alike.
Next Steps
It is recommended that media professionals visit mesowatch.com today, to learn which resources that it provides may be most beneficial to the coverage your readers and audience depend on. MesoWatch also welcomes the contributions and information that professionals uncover and feel would benefit the online community at large, especially as we grapple with the evolving information we have about this crisis.
If you're an individual concerned about your own experience or the potential health risks of exposure to talc, MesoWatch can also help you get a free consultation with legal representation that specializes in this type of concern. But hurry – as with any legal matter, MesoWatch strongly recommends doing so as soon as possible to avoid delays which can significantly impact the outcome of your legal action. Many times the statute of limitations can curtail seeking the compensation that is rightfully yours.
Discovery Period
Many don't realize the urgency of pursuing legal action in cases of talc with exposure to carcinogens like asbestos. Each case has a predetermined period of time during which the legal team has the responsibility to collect appropriate evidence as determined by the court. This segment of time is known as the "Discovery Period," and it's a crucial step in any successful legal action.
The skill and expertise of an established law firm are highly regarded for matters such as these, and can also provide comfort for victims. Peace of mind can be difficult to come by, and a competent legal team will provide that, as well.
MesoWatch has that experienced legal team at the ready, and this allows us to often move quickly through the discovery period. MesoWatch is able to command respect and reference a strong track record of large verdicts and settlements. The vast resources needed to successfully prosecute are able to be fully implemented and put into practice by the team at MesoWatch.
Class Action Talc and Asbestos Settlements
Many have observed that the growing awareness of talc related mesothelioma is reflected in a growing occurrence of legal actions and potential class action settlements. Resources like MesoWatch will be invaluable for the tracking, collection, and understanding of each legal development. Billions of dollars have been awarded already and many consumers still don't recognize the known risks of their own exposure.
About MesoWatch

MesoWatch is an online resource, news and aggregator site with the intent to make available updates related to the risk of mesothelioma to consumers who have come into contact with asbestos-linked talc powder. MesoWatch provides no-cost content and education for interested journalists, media professionals, and consumers.
Media Contact
Company Name: Mesowatch.com
Contact Person: Tracy Smith
Email: Send Email
Phone: 800-956-9876
City: Houston
State: TX
Country: United States
Website: https://mesowatch.com/