Minimalist smart clock displays time, date and weather information in a way that avoids hyper-connectedness and adds a special design touch to homes and offices
ShenZhen – Launched today on Kickstarter at <https://bit.ly/2IzRPXr>, Zen Clock by PD-Life is a smart clock that people can have at their bedrooms, living rooms, offices or shops displaying the basic information that they need, such as the time, date and temperature, while helping them to avoid being hyper-connected and hyper-exposed to their phones and tablets. Zen Clock is also being presented by Shenzhen Plus Dot Innovation Technology, the Chinese company that developed it, as a neutral decoration smart furniture item with a fully customizable ambient light that adapts to any home or office style.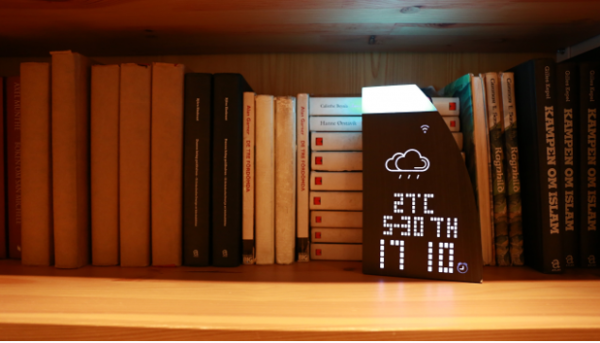 "We definitely live in an age of hyper-connectedness. Every time we turn to our smartphones to check the time, we end up opening other apps and being absorbed by the overwhelming world that our phones are a gate to, which actually makes us lose track of time," commented Paul, founder at Shenzhen Plus Dot Innovation Technology. "That's why we decided to create a smart clock that displays all the information that people need and which adds other features while not making them dependent on their omnipresent devices," the entrepreneur further stated.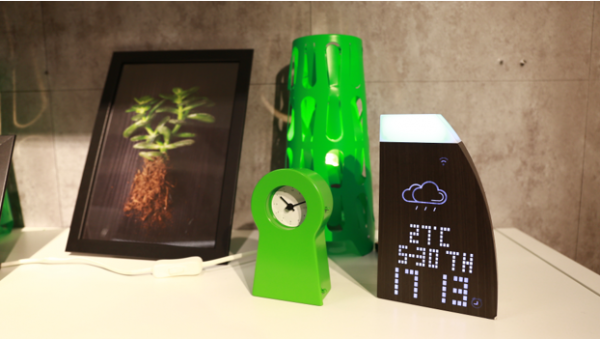 With its minimalist and neutral design, especially created to adjust to any style and taste, the PD-LIFE Smart Clock is far more than just an aesthetically pleasing home decoration item. As a device, it displays the current time of the day and the current date wherever its user has it, and it also displays the indoor and outdoor temperature and humidity while also offering weather forecast information. As a clock, it also comes with customizable alarms, not only for a user to ensure that a wake-up alarm is activated, but the Zen Clock also allows users to set 5 different reminder alarms per day for any day of the week.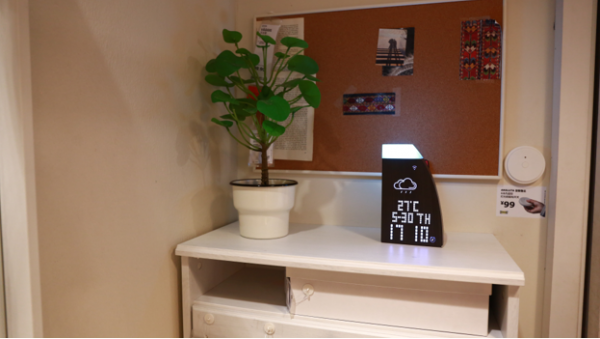 "On the other hand, we are mindful of the importance of illumination in any room. In bedrooms in particular, a certain light tone may be needed for bedtime reading, or to create a romantic atmosphere, or even to foster a relaxation- inducing environment," Paul observed while highlighting the customizable lighting features of the Zen Clock. The device has a LED light with millions of optional colors that users can control through the device's app. "The light can be switched on and off through the app, with a clap from a certain distance, or even through voice recognition," Paul detailed.
The Zen Clock can be synchronized with smartphones and tablets to provide information on weather and on the local time and date, and it can also be fully controlled and personalized through its app in all its available functions.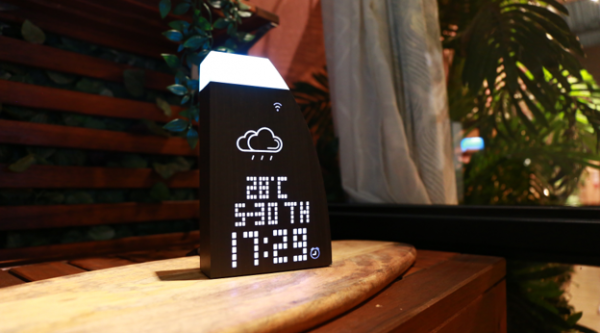 Backers of the campaign at <https://bit.ly/2IzRPXr> are being offered early and discounted access to Zen Clock in exchange for their support. The PD-LIFE campaign is seeking to raise $50,000HKD to fund the large-scale production and distribution of the device.
About PD-LIFE and Shenzhen Plus Dot Innovation Technology Co., LTD
PD-LIFE is an original design brand that specializes in beautiful functional furniture, including smart clocks, smart speakers, smart lamps, and other devices. The company uses wood textures to give a natural touch to any indoor environment and creates neutral designs that adjust to any room's style and person's taste. Developed by Shenzhen Plus Dot Innovation Technology Co., LTD, which was founded in 2013 in Shenzhen, China, PD-LIFE is a creation of a high-tech innovation company that is committed to helping people have smart homes with embedded technology that doesn't become visually and practically overwhelming.
Media Contact
Company Name: Shenzhen Plus Dot Innovation Technology Co., LTD
Contact Person: Paul
Email: Send Email
Phone: +86 18967951688
Country: China
Website: https://www.kickstarter.com/projects/1710461608/zen-clock-minimalist-smart-clock-for-your-place