Expert psychologist says embracing defiance is the key to creating a new "conflict revolution" to empower the next generation.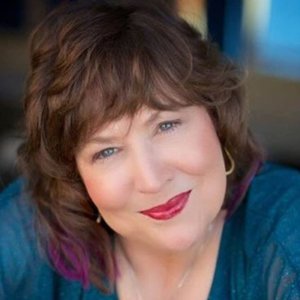 Being a teenager in America is hard – and statistics show it is getting harder every day.
Every day in the United States, 2,756 teens drop out of school and 16,964 teens are suspended from school. 4,356 teens are arrested, and 4,600 teens are victims of violent crime.
Every minute of every day, a teen attempts suicide – and every two hours, one of them succeeds. In fact, suicide is the third highest cause of death among teenagers.
"Societal pressures cause teens to face multiple challenges every day," says psychologist and bestselling author Dr. Beth Halbert. "Not only do they have the stress of keeping up with school, but add to that the peer pressure, struggles with self-esteem, drug and alcohol use, bullying, and sexual activity. Then, they come home to parents who just don't know how to deal with them, and everyone may feel physically or emotionally abused."
Known as "America's Teenologist," Dr. Beth Halbert is a psychologist, national speaker, facilitator, and educator who helps families create stronger parent-teen bonds. Affectionately known as "DrBeth," she is a Mom's Choice Award-winning author of the bestselling book, Embracing Defiance: Helping Your Child Express Their Unique Voice While Keeping Your Sanity.
DrBeth believes the system is broken and that families are heading for what she calls "a beautiful or transformational breakdown."
"I think we are about to implode, explode and have a breakthrough!" DrBeth says. "Conflict and confrontation can lead to breakthrough and transformation. There's nothing more important right now than teaching parents to listen so their children can keep telling them the truth." At the same time, DrBeth also teaches kids how to talk so their parents can handle the truth.
DrBeth believes that in order to have compassion for their teenager, parents must first learn to have compassion for their own selves. "What they tell you on the airplane is true: put your mask on first, then adjust your child's," she says. "When you take care of yourself first, you no longer need your real-life child to be a parentified adult – perfect, happy, together, or making good grades for your sake and well-being."
In her book, Embracing Defiance, DrBeth reveals helpful tips and strategies for creatively turning conflict into compassion. "The transformation is in the questions we ask," she says. "Compassion for your child is being able to hold space so you can listen to what the child is going through, without trying to fix it."
DrBeth offers some good starter questions for holding a compassionate conversational space for children and teens. A few include:
"I know I've been telling you what to do, what to think, or asking you tons of questions that feel like I'm all in your business. Can I have permission to ask you a question to help me be a better parent? Is now a good time for you?"
"I'm guessing you are going through some really big mixed feelings. Do you feel like I can handle the truth? If not, do you believe me that I want to learn how to listen so you can feel safe communicating with me? If not, do you know and trust that I will do anything and everything in my power to be the best parent I can be for you?"
"Is there something you feel safe to tell me that would make me a better parent? If I get my feelings hurt, I promise not to take it out on you – and I will get some help for me!"
"The challenge is to ask these questions with no attachment to their answer – no leading the witness – or they will sniff you out and refuse to be walked down the plank by their judge and jury," DrBeth advises. "Instead, your job is to ask how do they want their life to play out, how would they lead differently, and what do they want to learn in order to be self-sovereign as a Free-Thinking Adult. Keep asking questions that set them up to win, set them up to know and trust themselves."
"DrBeth's energy and enthusiasm are contagious!" says Carolyn Warren, mother of two, and a participant in one of DrBeth's parenting programs. "Listening to her and seeing her connect with children makes you realize she is the real deal a Teen Whisperer for Teens and Parents who has the potential to really make a difference in relationships between parents and children. Just what this weary old world needs right now!"
"This is not just a problem in the United States; this is a global problem," DrBeth says. "Our teens are the future leaders of the world. We need a brand-new paradigm for teenagers utilizing the passion and authentic voice of Next World Leaders."
Dr. Beth Halbert is a licensed child and family psychologist and bestselling author with more than 30 years of experience helping families and teens learn to build bridges of compassionate communication. She offers parenting workshops and Zoom Power Hours through DrBeth's Compassionate Parenting Programs. Her mission is to help children and teens step fully into their greatness by bringing more compassion, love, and playfulness into the world.
To learn more about DrBeth's keynotes, media appearances, parenting programs and consulting services for family-owned businesses – or for a free digital copy of her book Embracing Defiance – visit www.DrBeth.com.
Media Contact
Company Name: Vizabol Media
Contact Person: Ralph Brogden
Email: Send Email
Phone: (347) 827-1562
Country: United States
Website: http://vizabol.com