"There Is No Death, Only Life" by first-time author and experienced psychic medium, Maria Verdeschi, landed in the top 5 books in three categories upon release on June 5, 2019.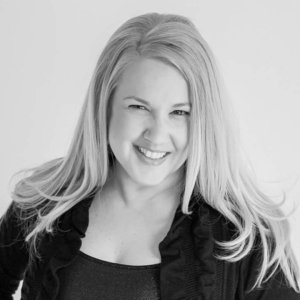 Author, speaker, workshop leader, and experienced psychic medium Maria Verdeschi's recent release, "There Is No Death, Only Life," hit three Amazon.com's best seller lists on June 5, 2019, climbing all the way to Number 2 in the Angels category, Number 4 in Spiritual Gifts, and Number 5 in Spirituality Short Reads. The book also took the Number 1 spot on two Hot New Release lists.
Verdeschi works with clients looking for guidance, validation, and closure in the grief process. Through private readings, Verdeschi brings comfort and hope by reuniting clients with loved ones on the other side.
When asked why she wrote the book, Verdeschi explained, "In 2009 my mother had such a paralyzing and intense fear of death that we were not allowed to discuss it, even though her death from cancer was fast approaching. After she passed, I knew that part of my soul purpose in life was to ease the fear of death so pervasive in our society. Through the process of contacting my clients' loved ones on the other side and providing validating messages of their existence, their fear of death is eased."
Skepticism abounds about whether any of us can connect with those who are no longer physically here. In his interview with Oprah Winfrey, James Van Praag, author of the New York Times bestseller Talking to Heaven: A Medium's Message of Life After Death who describes himself as a clairvoyant and spiritual medium, stated that "We are all energy, and energy cannot die." Verdeschi knows this to be true from personal experiences with both clients and their loved ones.
In response to the book hitting the best seller lists on release day, Verdeschi shared, "The success of the book upon release demonstrates how much this message is needed in the world. So many are fearful of death. What we all need to know and understand is that, although our loved ones are now on the other side, they are waiting to guide and help us. The messages that come through from my readings are definitely linked directly to a specific loved one."
The book not only details how Verdeschi discovered her gift of mediumship as a young child, but also how she prepares and works with clients. Stories and testimonials from clients round out the text. It is Verdeschi's hope that all who read it feel a sense of wonder and relief, knowing that loved ones who have passed are much closer than previously believed and that they continue living–just in a different way.
The book is available on Amazon in both print and Kindle versions.
About the Author
Maria Verdeschi is a skilled psychic medium with over a decade of experience, a best-selling author, a Master Reiki practitioner, speaker, and workshop leader. She teaches classes in mediumship to those interested in developing their intuition and conducts workshops focused on chakras, energy healing, and meditation. Her services include personal readings and the removal of unwanted energy and elements from your home or work environment through clearings. Readings are available via phone, video or in-person.
To contact the author, visit www.MariaVerdeschi.com or connect on Facebook or Instagram.
Media Contact
Contact Person: Maria Verdeschi
Email: Send Email
Phone: (248) 891-4922
Country: United States
Website: https://www.mariaverdeschi.com/